Velkommen til vår karriereseksjon. Nedenfor finner du våre ledige stillinger. Hvis du har noen spørsmål er det bare å ta kontakt med oss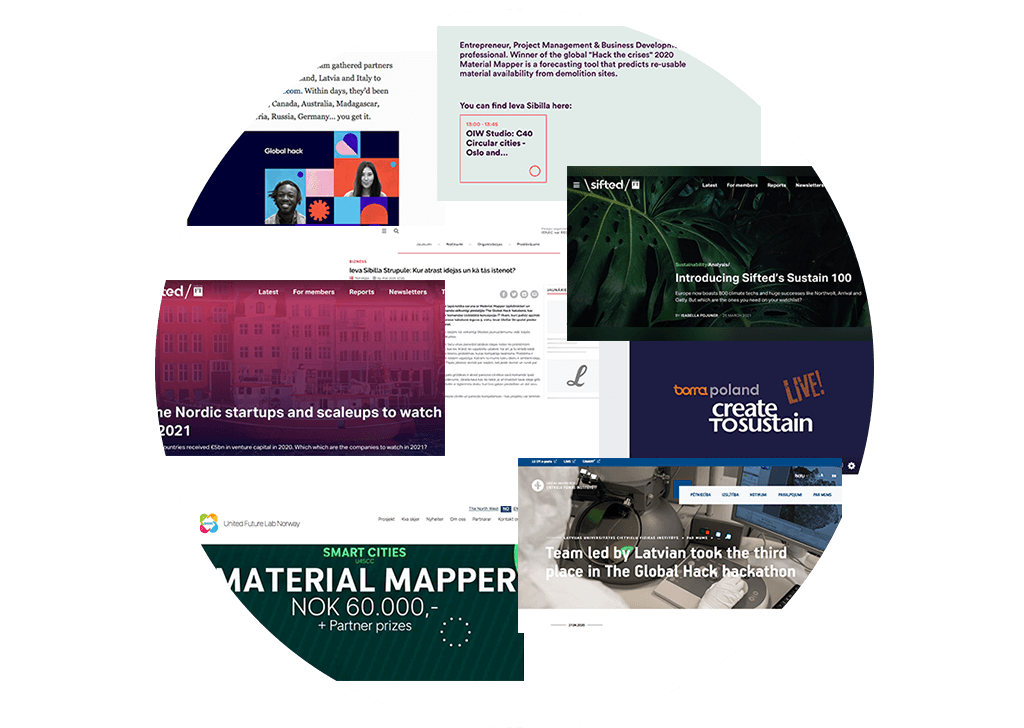 Vi er alltid på utkikk etter fantatiske og engasjerte mennesker som vil være en del av teamet vårt! Hvis du ikke finner en ledig stilling for deg her, send oss en epost på:
jobs@materialmapper.com
Role description:
Create and implement new technology strategies for the platform 2.0
Set and oversee high-level KPIs for outsourced and in-house IT department
Assist in recruiting, onboarding and training dev team members
Manage the department's budget
Prepare and update the technology documentation and business requirements
Align the company's technology resources with the organization's short- and long-term goals
Management of a single application R&D, Production and Test QA environments, CI (Continuous Integration), DevOps
Taking charge of GTM (Go to Market) app from technological standpoint in alignment with business needs
Incorporating Governmental Guidelines and Security Standards, as well as CDP (Client Data Protection) (GDPR, HIPAA)
Present reports on the company's technology status, goals and progress
Run Design Sprints and gather User stories
---
Required skills:
3+ years of leadership experience in Technology – leading a tech team in an enterprise (startup experience will be considered an advantage)
Experience with developing manual or automated QA processes
Knowledge of AWS (other cloud platform solutions such as Netlify, GCP, Azure will be considered a plus)
Knowledge in development of data recognition, machine learning, AI, data based application (SaaS, PaaS)
Full-stack development capacity with several programming languages (e.g. HTML, CSS, Python, Java, JavaScript, React JS, Gatsby/Next)
Knowledge of WordPress CMS or similar
A plus would be for DevOps Kubernetes, Docker or other container technologies
Excellent English language knowledge
Excellent communication skills
Ability and willingness to work in an agile startup environment, wearing "different hats"
---
The platform:
As our company is growing fast we are looking for a Chief Technology Office to help us continue our technological journey. Material Mapper is a startup company based in Oslo, Norway with an intercultural and global team developing a data based tool helping governmental and corporate entities to attain a sustainable solution in the construction material reuse field as required by EU law of building material reuse. Our B2B Saas Go To Market tool – MaterialMapper – incorporates data from open and restricted data pools, performing analysis via machine learning and AI implementation and providing insights of available materials based on client chosen criteria in the tool. Current processes are manual, hosting in cloud is in AWS – possibly subject to change in case financially or by function other clouds are recognized as better ( GCP Google Cloud Platform, Azure, etc.) Main webpage is currently on WordPress CMS, but subject to change with automation on platform 2.0, which is intended to be headless CMS with modern tech stack / jamstack.
---
The need:
We have an experienced IT agency as the technical partner in order to develop an automated, data recognition and Machine Learning powered tool, or platform 2.0. We are looking for a CTO to manage this process and hands-on participation in the technical development.
---
The offer:
An award-winning early stage startup tackling the huge issue of construction waste to make the industry more sustainable and decrease CO2 emissions.
We are the first platform of this kind globally, hence a great advantage to grow fast and far, all the way to Unicorn Land!
A friendly, tightly knit team of colleagues based out of Norway, Latvia and Poland.
Position can be remote, or from our office in Oslo.
No micro-management, we are looking for self-motivated, goal driven team players! 🙂
Competitive salary + stock options